Graphic Economics
Details

Written by

CEPR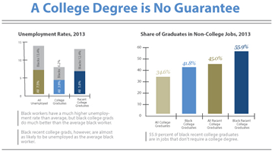 Details

Written by

CEPR
April 30, 2014
Details

Written by

CEPR
April 4, 2014
Details

Written by

CEPR
March 7, 2014
Details

Written by

CEPR
The index of aggregate weekly hours is still down by 0.1 percent from November.
The establishment survey showed the economy created just 113,000 jobs in January. Coupled with the 75,000 increase reported for December, this is the weakest two-month stretch since December, 2010-January 2011. However, the picture in the household survey was much better, with the employment-to-population (EPOP) ratio rising by 0.2 percentage points from 58.6 percent to 58.8 percent. This matches the previous high for the recovery in October of 2012. The unemployment rate edged down to 6.6 percent.
White workers disproportionately benefited from gains in employment with the EPOPs for both white men and white women rising by 0.4 percentage points. By age, the biggest gainers were younger workers. Employment for workers between the ages of 25-34 rose by 230,000, while employment for workers between the ages of 35-44 rose by 318,000, a one month increase of more than 1.0 percent.
For more, read the latest Jobs Byte.
Details

Written by

CEPR
January 30, 2014
Inventories grew at the fastest pace ever in the fourth quarter.
The economy grew at a 3.2 percent annual rate in the fourth quarter following a 4.1 percent rise in the third quarter. This is the best two quarter performance since the fourth quarter of 2011 and the first quarter of 2012 when the economy grew at 4.9 percent and 3.7 percent annual rates, respectively. Consumption grew at a 3.3 percent rate, accounting for 70.6 percent of the growth in the quarter. Investment continued the weakness it has shown over the last two years, growing at just a 3.8 percent annual rate. Somewhat surprisingly, housing fell at a 9.8 percent annual rate, its first decline since the third quarter of 2010.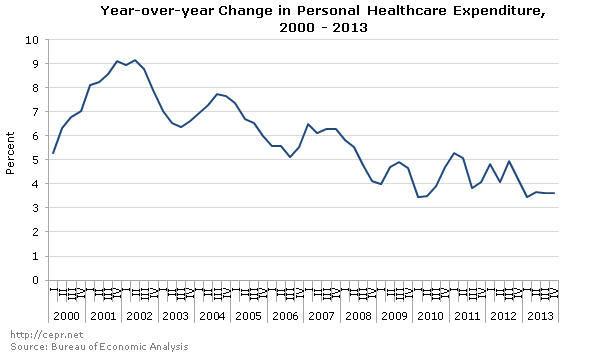 For more, see the latest GDP Byte.
Details

Written by

CEPR
January 28, 2014
Though house prices in the bottom tier of some markets continued to rise, the overall housing market shows signds of stabilaization.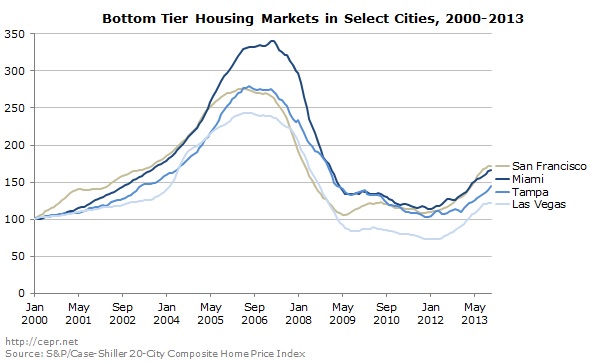 Read more in this month's Housing Market Monitor