January 30, 2014
Inventories grew at the fastest pace ever in the fourth quarter.
The economy grew at a 3.2 percent annual rate in the fourth quarter following a 4.1 percent rise in the third quarter. This is the best two quarter performance since the fourth quarter of 2011 and the first quarter of 2012 when the economy grew at 4.9 percent and 3.7 percent annual rates, respectively. Consumption grew at a 3.3 percent rate, accounting for 70.6 percent of the growth in the quarter. Investment continued the weakness it has shown over the last two years, growing at just a 3.8 percent annual rate. Somewhat surprisingly, housing fell at a 9.8 percent annual rate, its first decline since the third quarter of 2010.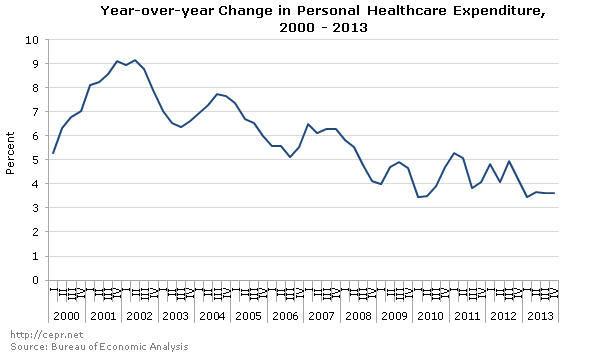 For more, see the latest GDP Byte.