Mark Weisbrot on Al Jazeera Discussing Trump's Tariffs on Mexico
Mark Weisbrot on Al Jazeera Discussing Trump's Tariffs on Mexico
Category : TV/Video Interviews
Views : 279
CEPR Co-Director Mark Weisbrot appeared on Al Jazeera to discuss Trump's tariffs on Mexico.
Related Videos

CEPR Co-Director Mark Weisbrot, Al Jazeera, February 21, 2019
Views : 294

Alexander Main Discusses Venezuela on BBC World News' The Briefing
Views : 2199

Jeff Hauser on Al Jazeera English Discussing Congressional Oversight
Views : 312
Ending U.S. Involvement in Yemen?
Views : 1329

The US President Has Delivered His First State of the Union Address"
Views : 256

Protests in Tegucigalpa in Honduras During Inauguration of President
Views : 817

Mark Weisbrot on Al Jazeera English: Venezuela (Aug 25, 2017)
Views : 2393

Mark Weisbrot on BBC World News: Venezuela (August 7, 2017)
Views : 1619

Mark Weisbrot on BBC World News: Venezuela (August 4, 2017)
Views : 526

Mark Weisbrot on BBC News: Venezuela (July 31, 2017)
Views : 3598

BBC World TV Global: Venezuela (July 31, 2017)
Views : 424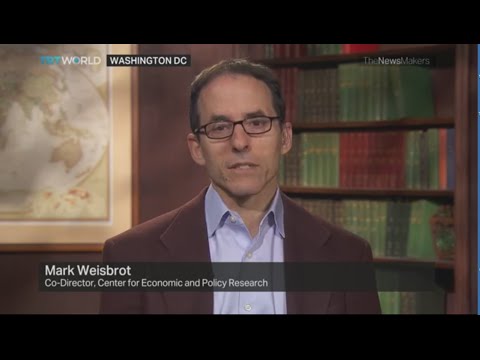 Mark Weisbrot talks about Venezuela's 2015 National Assembly elections
Views : 3269