Staff
Mark Weisbrot, Co-Director
Expertise: Economic growth, trade, Social Security, Latin America, international financial institutions, development
Mark Weisbrot is Co-Director of the Center for Economic and Policy Research in Washington, D.C. He received his Ph.D. in economics from the University of Michigan. He is author of the book Failed: What the "Experts" Got Wrong About the Global Economy (Oxford University Press, 2015), co-author, with Dean Baker, of Social Security: The Phony Crisis (University of Chicago Press, 2000), and has written numerous research papers on economic policy.
Email: This email address is being protected from spambots. You need JavaScript enabled to view it.
Tel. 202-293-5380 x122
Eileen Appelbaum, Co-Director
Expertise: Private equity, workforce, employment, labor, women workers, work-life balance, workplace practices, labor-management cooperation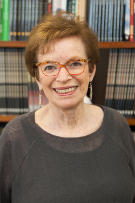 Eileen Appelbaum is Co-Director of the Center for Economic and Policy Research, Washington, DC, Fellow at Rutgers University Center for Women and Work, and Visiting Professor at the University of Leicester, UK. Prior to joining CEPR, she held positions as Distinguished Professor and Director of the Center for Women and Work at Rutgers University and as Professor of Economics at Temple University. She holds a PhD in economics from the University of Pennsylvania.
Email: This email address is being protected from spambots. You need JavaScript enabled to view it.
Tel. 202-293-5380 x116
Dean Baker, Senior Economist
Expertise: Housing, consumer prices, intellectual property, Social Security, Medicare, trade, employment
Dean Baker co-founded CEPR in 1999. His areas of research include housing and macroeconomics, intellectual property, Social Security, Medicare and European labor markets. He is the author of several books, including Rigged: How Globalization and the Rules of the Modern Economy Were Structured to Make the Rich Richer, Getting Back to Full Employment: A Better Bargain for Working People, The End of Loser Liberalism: Making Markets Progressive, The United States Since 1980, Social Security: The Phony Crisis (with Mark Weisbrot), and The Conservative Nanny State: How the Wealthy Use the Government to Stay Rich and Get Richer. His blog, "Beat the Press," provides commentary on economic reporting. He received his B.A. from Swarthmore College and his Ph.D. in Economics from the University of Michigan.
Email: This email address is being protected from spambots. You need JavaScript enabled to view it.
Tel. 202-293-5380 x114
Hye Jin Rho, Economist
Hye Jin Rho is an Economist at the Center for Economic and Policy Research (CEPR). Her research focuses on the changing nature of work, employment and labor market institutions and their impact on employment outcomes. She holds a Ph.D. in Management from MIT Sloan School of Management with the Institute for Work and Employment Research, and a B.A. in Political Science and International Studies from Northwestern University. She is also a research affiliate at the MIT Sloan Good Companies, Good Jobs Initiative.
Email: This email address is being protected from spambots. You need JavaScript enabled to view it.
Tel. 202-293-5380 x125
David Rosnick, Economist
Expertise: Federal budget, trade, Social Security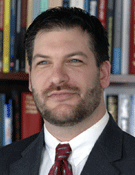 David Rosnick is the architect of CEPR's online calculators, including the Accurate Benefits Calculator and Housing Cost Calculator. Previously, he worked as a research associate at the North Carolina State University Department of Computer Science. He holds a Ph.D. in Computer Science from N.C. State, a B.S. in Computer Science and Engineering Physics from the University of Illinois, and an M.A. in Economics from George Washington University.
Email: This email address is being protected from spambots. You need JavaScript enabled to view it.
Tel. 202-293-5380 x106
Justin Talbot-Zorn, Senior Adviser for Policy and Strategy
Justin Talbot-Zorn is Senior Adviser for Policy and Strategy at the Center for Economic and Policy Research. Justin previously served as Legislative Director for three Democratic Members of Congress. A Fulbright Fellow and Truman Fellow, Justin has written for The Washington Post, Time, Harvard Business Review, The Guardian, The Atlantic, Foreign Policy, The Nation, The American Prospect, Fortune and CNN. Justin has been a mindfulness meditation teacher on Capitol Hill and lectures widely on Congressional reform, transpartisan coalition-building, and environmental policy. He holds graduate degrees in international relations and public policy from Oxford University and Harvard University's Kennedy School of Government.
Email: This email address is being protected from spambots. You need JavaScript enabled to view it.
Lola Allen, Senior Policy Analyst
Lola has a BA in Modern Languages and postgraduate studies in Globalisation and Development and Political Science. She has worked in areas related to the political economy of science and tech policy and it's impact on economic development, including for the government of Ecuador. She is also interested in documentary film and digital media, and how development and politics can be explored through digital media.
This email address is being protected from spambots. You need JavaScript enabled to view it.
Email: This email address is being protected from spambots. You need JavaScript enabled to view it.
Shawn Fremstad, Senior Policy Fellow
Expertise: Inequality and poverty; social security and assistance programs; immigration; family policy; class, gender, race, and disability.
Shawn Fremstad is a Senior Policy Fellow at the Center for Economic Policy and Research. Fremstad has worked in direct service at the local level, policy advocacy at the state level, and policy research and analysis at the federal level. Previous positions include Senior Policy Analyst and Deputy Director of Income Security at the Center on Budget and Policy Priorities and Senior Fellow at the Center for American Progress. After graduating from the University of Minnesota Law School, he worked as a civil legal services lawyer in Minnesota for seven years. His writing has appeared in The American Prospect, The Nation, National Journal, and other publications, and he has been quoted or cited in a range of publications including The New York Times, The Los Angeles Times, All Things Considered, Vox, The Washington Post, The Atlantic, and The Guardian. He was a Ford Foundation Public Voices Fellow and is a member of the National Academy of Social Insurance.
This email address is being protected from spambots. You need JavaScript enabled to view it.
Email: This email address is being protected from spambots. You need JavaScript enabled to view it.
Tel. 202-293-5380 x125
Guillaume Long, Senior Policy Analyst
Guillaume Long is a senior policy analyst at CEPR. Prior to joining CEPR, Guillaume held several cabinet positions in the government of Ecuador, including Minister of Foreign Affairs, Minister of Culture, and Minister of Knowledge and Human Talent. Most recently, he served as Ecuador's Permanent Representative to the United Nations in Geneva. Guillaume trained as a historian and holds a Ph.D. in International Politics from the University of London. His research focuses primarily on the foreign policy of Latin American states, regionalism and integration in Latin America (including the workings of the OAS, MERCOSUR, UNASUR, CELAC, and other regional bodies), Ecuadorian domestic politics, and the Colombian conflict and peace process. At the multilateral level, he has led initiatives on tax havens, bilateral investment treaties, and a UN treaty on human rights and transnational corporations. He is fluent in English, Spanish and French.
This email address is being protected from spambots. You need JavaScript enabled to view it.
Email: This email address is being protected from spambots. You need JavaScript enabled to view it.
Alexander Main, Director of International Policy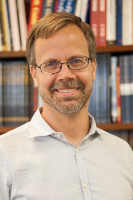 Alexander Main is Director of International Policy at the Center for Economic and Policy Research in Washington, DC. In his work at CEPR, Alex monitors economic and political developments in Latin America and the Caribbean and regularly engages with policy makers and civil society groups from around the region. His areas of expertise include Latin American integration and regionalism, US security and counternarcotics policy in Central America, US development assistance to Haiti, and US relations with Bolivia, Brazil, Ecuador, Honduras and Venezuela. He is regularly interviewed by national and international media and his analyses have been published in a variety of outlets including The New York Times, Foreign Policy, the Los Angeles Times, The Hill, NACLA, Dissent, Pagina/12, and the Monde diplomatique. Prior to CEPR, Alex spent more than six years in South America working as a foreign policy analyst and an international cooperation consultant. He holds degrees in history and political science from the Sorbonne University in Paris, France and is fluent in Spanish and French.
Email: This email address is being protected from spambots. You need JavaScript enabled to view it.
Tel. 202-293-5380 x123
Deborah James, Director, International Programs
Deborah James has over twenty years of expertise working on issues of trade and democratic global governance. At CEPR, her work focuses on the World Trade Organization, the International Monetary Fund, and US policy towards Latin America. Prior to CEPR, she was the Director of the WTO Program of Public Citizen's Global Trade Watch, where she worked to inform civil society and governments worldwide about the potential impacts of the WTO's proposed Doha Round expansion.
She was also the Global Economy Director of Global Exchange, where she did similar work around the proposed Free Trade Area of the Americas. She has written numerous articles and makes regular media appearances in English and Spanish on these issues, and has appeared on CNN en Español, Voice of America, CNN International, and the O'Reilly Factor, among other news outlets. She graduated cum laude in Psychology and Women's Studies from the University of California at San Diego, and holds a Masters in International Policy and Planning from the George Washington University.
Email: This email address is being protected from spambots. You need JavaScript enabled to view it.
Tel. 202-293-5380 x111
Dan Beeton, Director, International Communications
Dan Beeton directs communications for CEPR's International Program. He has twenty years of experience working on international policy issues with organizations including the Center for Economic Justice, Haiti Reborn, and the U.S. Campaign for Burma. Prior to joining CEPR, he was associate director for Citizens Trade Campaign where he did research and advocacy on U.S. trade policy. His writings on Haiti, Latin America, trade, and other topics have been published in the Los Angeles Times, Al Jazeera America, the NACLA Report on the Americas, Third World Quarterly and other publications.
Email: This email address is being protected from spambots. You need JavaScript enabled to view it.
Tel. 202-293-5380 x104
Jeff Hauser, Executive Director of the Revolving Door Project
Expertise: Political corruption, law and politics, executive branch appointments, corporate political influence, government ethics, and the conduct of political campaigns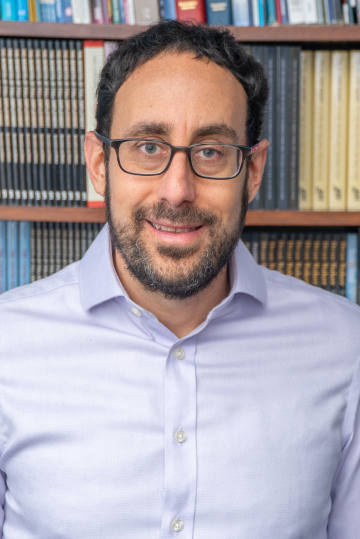 Jeff Hauser is the founder and director of the Revolving Door Project, which scrutinizes executive branch appointees to ensure they use their office to serve the broad public interest, rather than to entrench corporate power or seek personal advancement. He is regularly cited by a broad array of media outlets, including Bloomberg, Politico, Washington Post, The Hill, Daily Beast, Roll Call, Congressional Quarterly magazine, National Journal, Vice, The Guardian, and The Intercept.
Before founding the Revolving Door Project in 2015, Hauser spent more than three years leading the AFL-CIO's political media, economic policy outreach, and labor communications for their immigration reform campaign.
Email: This email address is being protected from spambots. You need JavaScript enabled to view it.
Tel. 202-293-5380 x113
Follow @jeffhauser
Hayley Brown, Research Assistant
Hayley Brown studied geographical sciences and philosophy at the University of Maryland, College Park. She previously worked for the Consumer Financial Protection Bureau and the Brookings Institution's Metropolitan Policy Program. She is passionate about public policy and data analysis, and is particularly interested in spatial econometrics and institutional accessibility.
Email: This email address is being protected from spambots. You need JavaScript enabled to view it.
Tel. 202-293-5380 x105
Karen Conner, Domestic Policy Communications Associate
Karen Conner joins CEPR after working at the Economic Policy Institute and other nonprofits where she did similar work as a communications specialist. She is a former journalist. Her documentaries have aired on NPR, Australian Broadcasting Corporation and other radio stations.
Email: This email address is being protected from spambots. You need JavaScript enabled to view it.
Tel. 202-293-5380 x117
Jake Johnston, Senior Research Associate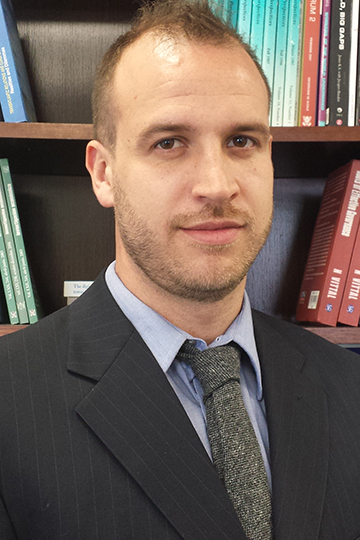 Jake Johnston graduated from Boston University in 2008 with a B.A. in Economics. At CEPR his research has focused predominantly on economic policy in Latin America, the International Monetary Fund and U.S. foreign policy. He is the lead author for CEPR's Haiti: Relief and Reconstruction Watch blog and has authored papers on Haiti concerning the ongoing cholera epidemic, aid accountability and transparency and the U.S. foreign aid system. His articles and op-eds have been published in outlets such as The New York Times, The Intercept, NACLA, Boston Review, VICE News, Al Jazeera America, and Truthout.
Email: This email address is being protected from spambots. You need JavaScript enabled to view it.
Tel. 202-293-5380 x110
Sarah Rawlins, Program Associate
Sarah Rawlins is the Program Associate for CEPR's Domestic team, where she gets to make economic data beautiful and accessible to the public. Previously she coordinated web content and communications for a small nonprofit, and did undergraduate research on US agricultural policy. Sarah is passionate about education inequality and labor rights, and is particularly interested in what builds strong local communities. In her free time, she dances Blues and Swing, judges high school Speech and Debate, and generally plays outside. Sarah has a B.S. in Economics with a minor in Literature from Montana State University.
Email: This email address is being protected from spambots. You need JavaScript enabled to view it.
Tel. 202-293-5380 x105
Kevin Cashman, Senior Associate
Kevin Cashman has a B.A. in Biological Chemistry and Political Science from Grinnell College. His experience includes time working in environmental protection, organizing, and progressive political advocacy, specifically supporting the expansion of social insurance and healthcare programs. He is interested in analyzing our society from a perspective that includes economic and social justice, class, race, and gender.
Email: This email address is being protected from spambots. You need JavaScript enabled to view it.
Tel. 202-293-5380 x102
Rebecca Watts, Program Associate
Becca Watts joins CEPR after her work with the Solidarity Center on migrant worker rights, and with Education Based Latino Outreach working with Hispanic youth in Baltimore City. She lived in Mexico City, during which time she was a Rotary Ambassadorial Scholar and completed a Master of Arts in Latin American Studies from the National Autonomous University of Mexico (UNAM). Her research focused on the process and experience of reintegration of migrants deported from the United States. She holds a Bachelor of Arts in International Studies and Spanish from Elon University.
Email: This email address is being protected from spambots. You need JavaScript enabled to view it.
Tel. 202-293-5380 x103
Matthew Bernstein, Director of Finance and Administration
Matthew Bernstein has worked as a senior accountant for an independent research institute affiliated with Georgetown University Medical Center, and most recently as an accounting manager for the Sporting Goods Manufacturers Association. He also produced a documentary, Another Perspective on the Proposed Sports Arena at Gallery Place, about the potential socioeconomic effects of building what is now called the Verizon Center. He received his B.A. from Brandeis University.
Email: This email address is being protected from spambots. You need JavaScript enabled to view it.
Tel. 202-293-5380 x109
Matt Sedlar, Data Analyst and Web Developer
Matt Sedlar holds a BA in Communications and minor in Political Science from the University of California, Fullerton, and certifications in data journalism and data science from the European Journalism Centre and Johns Hopkins Bloomberg School of Public Health, respectively. He is currently working toward an MA in Sociology at George Mason University. Prior to working with CEPR, Matt worked as a web communications specialist for SEIU-UHW in California, as well as at various news organizations.
Email: This email address is being protected from spambots. You need JavaScript enabled to view it.
Tel. 202-293-5380 x108
Dawn Niederhauser, Development Consultant
Dawn Niederhauser began her career as an Economist with the Bureau of Labor Statistics. She then moved over to the private sector, where she held several marketing positions before leaving the corporate world behind in the late 1990s. Since then, she has worked as a fundraiser for several non-profit organizations in Boston and Baltimore. Her most recent position was with the Baltimore City Public School System. She has a B.S. in Economics from Towson University.
Email: This email address is being protected from spambots. You need JavaScript enabled to view it.
Tel. 443-615-1209
Eleanor Eagan, Revolving Door Project Research Assistant
Eleanor Eagan holds a B.A. in International Politics and Economics from Middlebury College. While at Middlebury, Eleanor was also involved in the school's Privilege and Poverty program which encouraged students to consider the ethics of inequality through classroom and extracurricular experiences. She has spent time abroad in France and Morocco for a gap year and school study abroad, respectively. Her academic and professional work has spanned a diverse set of topics, including migration, mass incarceration, financial services, and international development. Eleanor is passionate about economic justice and eager to help advance a vision for a political and economic system that serves all people.
Email: This email address is being protected from spambots. You need JavaScript enabled to view it.
Tel. 202-293-5380 x124
Max Moran, Revolving Door Project Research Assistant
Max Moran is a Research Assistant at the Revolving Door Project. He was previously a communications intern at Americans for Financial Reform, and has interned for several journalism and international advocacy organizations. Max studied International Relations and Journalism at Brandeis University. His prior work has included research, writing, and advocacy around financialization, systemic risk, international criminal law, and the role of money in politics.
Email: This email address is being protected from spambots. You need JavaScript enabled to view it.
Tel. 202-293-5380 ext. 126
Andrea Beaty, Domestic Program Intern
Andrea M. Beaty holds a BA in Economics from the University of Maryland, College Park. She has previously been president of the student housing cooperative at UMD, and has volunteered for various housing organizations in the DC metro area. Her interests include affordable housing, urban development policy, women's labor rights, criminal justice system reform and Latinx- American issues.
Email: This email address is being protected from spambots. You need JavaScript enabled to view it.
Tel. 202-293-5380 x112
Andrew Bunker, International Program Intern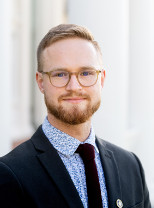 Andrew Bunker holds a MA in Economic Theory and Policy from the Levy Economics Institute, a non-partisan think tank renowned for its scholars' expertise in development, finance, macroeconomic modelling, and their unparalleled record of predicting financial crises. His academic education and understanding of Post-Keynesian economic thought began while studying Economics and International Banking and Finance at Franklin University Switzerland. As an economist concerned with well-being and sustainable prosperity for all, Andrew is intent on reducing economic anxiety through the promotion of development strategies driven by heterodox economic thought.
Email: This email address is being protected from spambots. You need JavaScript enabled to view it.
Tel. 202-293-5380 x127
Joshua Timi Iwayemi, Revolving Door Project Intern
Joshua Timi Iwayemi holds a BA in economics from University of Massachusetts, Amherst. As an undergraduate researcher, he explored the relationship between land grabs in the horn of Africa and food security in the Gulf Cooperation Council countries. He is currently an MA student at Johns Hopkins University School of Advanced International studies focusing on international economics and African studies. He is interested in promoting smallholder farmers' rights and sustainable agricultural development in African countries.
Erica Jung, Revolving Door Project Intern
Erica Jung is currently pursuing a B.A. in international affairs and economics from the George Washington University. Her undergraduate research has focused on the role that international financial institutions and Western countries have played in the underdevelopment of Africa. As a senior at GW, Erica's thesis seeks to examine the overconsumption of Western countries and their role in exacerbating the climate crisis. Moreover, she aims to research and propose more sustainable systems of consumption and production.
Cavan Kharrazian, International Program Intern
Cavan Kharrazian holds an MA in Development Studies from the International Institute of Social Studies in The Hague, where he explored debates around alternative development models and specifically focused on agrarian, food, and environmental issues. He has engaged in participant research with social movements in Mexico that are fighting against water grabbing, and hopes to continue scholar-activism in solidarity with movements around the Americas.
Email: kThis email address is being protected from spambots. You need JavaScript enabled to view it.
Tel. 202-293-5380 x101