Staff
Dean Baker, Co-Director
Expertise: Housing, consumer prices, intellectual property, Social Security, Medicare, trade, employment
Dean Baker co-founded CEPR in 1999. His areas of research include housing and macroeconomics, intellectual property, Social Security, Medicare and European labor markets. He is the author of several books, including Rigged: How Globalization and the Rules of the Modern Economy Were Structured to Make the Rich Richer, Getting Back to Full Employment: A Better Bargain for Working People, The End of Loser Liberalism: Making Markets Progressive, The United States Since 1980, Social Security: The Phony Crisis (with Mark Weisbrot), and The Conservative Nanny State: How the Wealthy Use the Government to Stay Rich and Get Richer. His blog, "Beat the Press," provides commentary on economic reporting. He received his B.A. from Swarthmore College and his Ph.D. in Economics from the University of Michigan.
Email: This email address is being protected from spambots. You need JavaScript enabled to view it.
Tel. 202-293-5380 x114
Mark Weisbrot, Co-Director
Expertise: Economic growth, trade, Social Security, Latin America, international financial institutions, development
Mark Weisbrot is Co-Director of the Center for Economic and Policy Research in Washington, D.C. He received his Ph.D. in economics from the University of Michigan. He is author of the book Failed: What the "Experts" Got Wrong About the Global Economy (Oxford University Press, 2015), co-author, with Dean Baker, of Social Security: The Phony Crisis (University of Chicago Press, 2000), and has written numerous research papers on economic policy.
Email: This email address is being protected from spambots. You need JavaScript enabled to view it.
Tel. 202-293-5380 x122
Eileen Appelbaum, Senior Economist
Expertise: Private equity, workforce, employment, labor, women workers, work-life balance, workplace practices, labor-management cooperation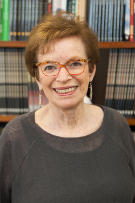 Dr. Eileen Appelbaum previously served as director of the Rutgers Center for Women and Work. During her tenure, Dr. Appelbaum built the Center into a major locus for research on women's advancement in the labor market and at the workplace. The Center undertook numerous projects that were aimed at understanding and improving the lives of working women at all income levels. Prior to taking over the Center at Rutgers she was the research director at the Economic Policy Institute. She previously had been a professor of economics at Temple University.
Email: This email address is being protected from spambots. You need JavaScript enabled to view it.
Tel. 202-293-5380 x116
David Rosnick, Economist
Expertise: Federal budget, trade, Social Security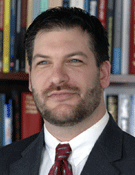 David Rosnick is the architect of CEPR's online calculators, including the Accurate Benefits Calculator and Housing Cost Calculator. Previously, he worked as a research associate at the North Carolina State University Department of Computer Science. He holds a Ph.D. in Computer Science from N.C. State, a B.S. in Computer Science and Engineering Physics from the University of Illinois, and an M.A. in Economics from George Washington University.
Email: This email address is being protected from spambots. You need JavaScript enabled to view it.
Tel. 202-293-5380 x106
Alan Barber, Director, Domestic Policy
Alan is the Director of Domestic Policy and works with the center's economists and analysts to present CEPR's work to the public, policy-makers, and the media. Before joining CEPR, he worked at Congressional Quarterly and Mammen Pritchard Inc. Prior to this, he worked on a number of political campaigns at both the state and national level. He holds degrees in Government and Psychology from Georgetown University.
Email: This email address is being protected from spambots. You need JavaScript enabled to view it.
Tel. 202-293-5380 x115
Dan Beeton, Director, International Communications
Dan Beeton directs communications for CEPR's International Program. He has more than fifteen years of experience working on international policy issues with organizations including the Center for Economic Justice, Haiti Reborn, and the U.S. Campaign for Burma. Prior to joining CEPR, he was associate director for Citizens Trade Campaign where he did research and advocacy on U.S. trade policy. His writings on Haiti, Latin America, trade, and other topics have been published in the Los Angeles Times, Al Jazeera America, the NACLA Report on the Americas, Third World Quarterly and other publications.
Email: This email address is being protected from spambots. You need JavaScript enabled to view it.
Tel. 202-293-5380 x104
Deborah James, Director, International Programs
Deborah James, Director of International Programs
Deborah James has over fifteen years of expertise working on issues of trade and democratic global governance. At CEPR, her work focuses on the World Trade Organization, the International Monetary Fund, and US policy towards Latin America. Prior to CEPR, she was the Director of the WTO Program of Public Citizen's Global Trade Watch, where she worked to inform civil society and governments worldwide about the potential impacts of the WTO's proposed Doha Round expansion.
She was also the Global Economy Director of Global Exchange, where she did similar work around the proposed Free Trade Area of the Americas. She has written numerous articles and makes regular media appearances in English and Spanish on these issues, and has appeared on CNN en Español, Voice of America, CNN International, and the O'Reilly Factor, among other news outlets. She graduated cum laude in Psychology and Women's Studies from the University of California at San Diego, and holds a Masters in International Policy and Planning from the George Washington University.
Email: This email address is being protected from spambots. You need JavaScript enabled to view it.
Tel. 202-293-5380 x111
Jake Johnston, Research Associate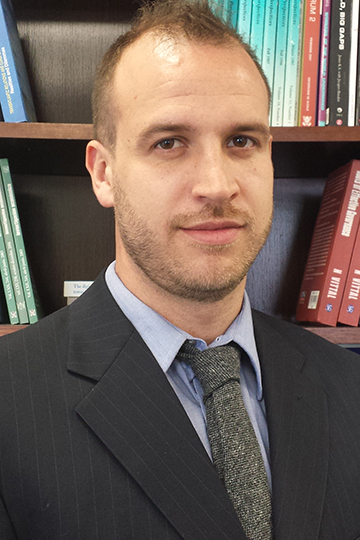 Jake Johnston graduated from Boston University in 2008 with a B.A. in Economics. At CEPR his research has focused predominantly on economic policy in Latin America, the International Monetary Fund and U.S. foreign policy. He is the lead author for CEPR's Haiti: Relief and Reconstruction Watch blog and has authored papers on Haiti concerning the ongoing cholera epidemic, aid accountability and transparency and the U.S. foreign aid system. His articles have been published in outlets such as NACLA, Boston Review, VICE News, Al Jazeera America, and Truthout.
Email: This email address is being protected from spambots. You need JavaScript enabled to view it.
Tel. 202-293-5380 x110
Alexander Main, Senior Associate, International Policy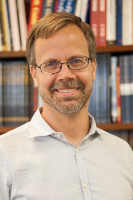 Alexander Main is the Senior Associate for International Policy at the Center for Economic and Policy Research. In his work at CEPR, Alexander focuses on U.S. foreign policy toward Latin America and the Caribbean and regularly engages with U.S. policy makers and civil society groups. He is regularly interviewed by international media such as CNN en español, Al Jazeera English and the Canadian Broadcasting Corporation, and his analyses on U.S. policy in the Americas have been published in a variety of media outlets such as the New York Times, Los Angeles Times, Foreign Policy, NACLA and the Monde diplomatique. Prior to CEPR, Alexander spent more than six years in Latin America working as an international relations analyst. He has a degree in history and political science from the Sorbonne University in Paris, France.
Email: This email address is being protected from spambots. You need JavaScript enabled to view it.
Tel. 202-293-5380 x123
Matthew Bernstein, Director of Finance and Administration
Matthew Bernstein has worked as a senior accountant for an independent research institute affiliated with Georgetown University Medical Center, and most recently as an accounting manager for the Sporting Goods Manufacturers Association. He also produced a documentary, Another Perspective on the Proposed Sports Arena at Gallery Place, about the potential socioeconomic effects of building what is now called the Verizon Center. He received his B.A. from Brandeis University.
Email: This email address is being protected from spambots. You need JavaScript enabled to view it.
Tel. 202-293-5380 x109
Cherrie Bucknor, Research Associate
Cherrie Bucknor holds a B.A. in Sociology from the University of Pennsylvania and a Master of Public Administration with a concentration in Policy Analysis from American University. Her research interests include economic inequality and policies that benefit low-income individuals and families. Previously, she worked at the Risk Analysis Research Center at the USPS Office of Inspector General and served as an Episcopal Service Corps intern in New York City.
This email address is being protected from spambots. You need JavaScript enabled to view it.
Email: This email address is being protected from spambots. You need JavaScript enabled to view it.
Nick Buffie, Research Assistant
Nick Buffie graduated with a B.A. in Economics and Hispanic Literatures and Cultures from Wesleyan University. His main areas of interest include economic inequality, depressions, and equality of opportunity. Much of his research focuses on unemployment, healthcare reform, tax policy, labor policy, the public budget, and regulation of the financial sector. Nick has previously worked at Economic Policy Institute, the National Hispanic Caucus of State Legislators, and the U.S. House of Representatives.
This email address is being protected from spambots. You need JavaScript enabled to view it.
Email: This email address is being protected from spambots. You need JavaScript enabled to view it.
Kevin Cashman, Program Associate
Kevin Cashman has a B.A. in Biological Chemistry and Political Science from Grinnell College. His experience includes time working in environmental protection, organizing, and progressive political advocacy, specifically supporting the expansion of social insurance and healthcare programs. He is interested in analyzing our society from a perspective that includes economic and social justice, class, race, and gender.
Email: This email address is being protected from spambots. You need JavaScript enabled to view it.
Tel. 202-293-5380 x102
Lara Merling, Research Assistant
Lara is a member of the first class of graduate students at the Levy Economics Institute, where she obtained her M.S in Economic Policy and Theory in 2016. Lara holds a B.A in Mathematics from Bard College, where as an undergraduate student she became interested in economics and social justice. Her research interests are centered on promoting economic ideas and policies that directly address inequality and advocate for better labor practices. Lara has previously worked at La Voz del Valle de Hudson and the Worker Justice Center of New York.
Email: This email address is being protected from spambots. You need JavaScript enabled to view it.
Vitor Mello, International Program Intern
Vitor Mello holds a B.A. in International Relations and Economics from Faculdades de Campinas-Facamp, Brazil. He then obtained his M.S. in Economic Theory and Policy at the Levy Economics Institute in 2016. His research is focused on economic development, international financial structure and income distribution and inequality. Vitor has previously worked at the United Nations Secretariat as an economic affairs intern.
Tillie McInnis, Domestic Policy Communications Associate
Tillie McInnis holds an Honors B.A. in Political Science and a minor in Economics from the University of Utah. Tillie coordinates communications strategy at CEPR and has worked in communications for political and issue campaigns as well as for nonprofits. Prior to graduation she worked as a research assistant at the London School of Economics and at Durham University in the UK, spent time at the Center on Budget and Policy Priorities, and co-authored the report Middle Class on the Ropes: Perspectives from Salt Lake City.
Email: This email address is being protected from spambots. You need JavaScript enabled to view it.
Tel. 202-293-5380 x117
Dawn Niederhauser, Director of Development
Dawn Niederhauser began her career as an Economist with the Bureau of Labor Statistics. She then moved over to the private sector, where she held several marketing positions before leaving the corporate world behind in the late 1990s. Since then, she has worked as a fundraiser for several non-profit organizations in Boston and Baltimore. Her most recent position was with the Baltimore City Public School System. She has a B.S. in Economics from Towson University.
Email: This email address is being protected from spambots. You need JavaScript enabled to view it.
Tel. 202-293-5380 x121
Sarah Rawlins, Domestic Program Intern
Sarah Rawlins is a recent graduate of Montana State University, where she studied Economics and minored in English Literature. Prior to graduation she worked as a research assistant analyzing the effects of US agricultural subsidies on planting decisions. She is interested in the foundations of economic inequality, particularly intellectual property. In her free time she studies French, plans elaborate parties, and swing dances.
Matt Sedlar, Web Developer and Digital Content Strategist
Matt Sedlar holds a B.A. in Communications and minor in Political Science from the University of California, Fullerton, and certifications in data journalism and data science from the European Journalism Centre and Johns Hopkins Bloomberg School of Public Health, respectively. Prior to working with CEPR, Matt worked as a web communications specialist for SEIU-UHW in California, as well as various news organizations. He spends his free time writing about statistics and incredibly nerdy topics at Stats for Geeks.
Email: This email address is being protected from spambots. You need JavaScript enabled to view it.
Tel. 202-293-5380 x108
Rebecca Watts, Program Associate
Becca Watts joins CEPR after her work with the Solidarity Center on migrant worker rights, and with Education Based Latino Outreach working with Hispanic youth in Baltimore City. She lived in Mexico City, during which time she was a Rotary Ambassadorial Scholar and completed a Master of Arts in Latin American Studies from the National Autonomous University of Mexico (UNAM). Her research focused on the process and experience of reintegration of migrants deported from the United States. She holds a Bachelor of Arts in International Studies and Spanish from Elon University.
Email: This email address is being protected from spambots. You need JavaScript enabled to view it.
Tel. 202-293-5380 x103
Jeff Hauser, Executive Director of the Revolving Door Project
Jeff Hauser runs the Revolving Door Project, an effort to increase scrutiny on executive branch appointments and ensure that political appointees are focused on serving the public interest, rather than personal professional advancement.
Before running the Revolving Door Project, Hauser lead the AFL-CIO's political media and economic policy outreach, including its immigration reform effort. Hauser has also run a congressional campaign (Shulman for Congress), served as deputy campaign manager of the Coalition for Comprehensive Immigration Reform (CCIR, since renamed America's Voice), and held numerous other positions within the progressive movement. He began his professional career as an attempted trust-buster, hired into the Justice Department's Antitrust Division within the Honors Program.
Hauser is a graduate of Harvard College and N.Y.U. School of Law.